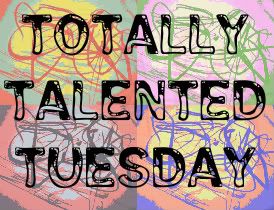 This Totally Talented Tuesday will be the last as Dee at Two of A Kind, Working on a Full House has decided to put it into retirement! Please drop by her site and let he know how much we've appreciated Tuesdays full of Talent!!
Today I wanted to share 5-year-old MD's photos. He decided to get a few shots of the yard now that the snow is gone.
I really like this one...
And he takes a pretty good picture of his mom from the back seat of the van...
Please stop by
Two of a Kind, Working on a Full House
to see more talent of all kinds!!